Support Desk Analyst might not be the best description for what Rachelle does, since she's rarely at her own desk. More often than not, you'll find her behind the front desk at a remote camp, helping the staff there learn how to use Gemstone Logistics' software tools to manage rooms and travel for workers.
Rolling Up Her Sleeves On-Site
Like most people on the Gemstone Logistics team, Rachelle is a self-described "jack of all trades." In an office this busy with a team this strong, there's always more to learn. It's part of what keeps Rachelle motivated and inspired.
Rachelle's role has grown in the three years she's been at Gemstone Logistics. As the software has grown, the team has grown in size, collective strength, and individual skills. At first, Rachelle mostly provided light remote support for clients. Today, she often ends up rolling up her sleeves at remote workforce locations to provide clients with training and integration for their software solutions.
She mostly works with CIRYS, Gemstone Logistics' travel and room management software, which is a web-based tool that helps remote camps manage travel and accommodation for workers. It provides commercial flight booking, room booking, an easy access app for travellers, and options for booking virtually any type of charter transport, particularly for large groups.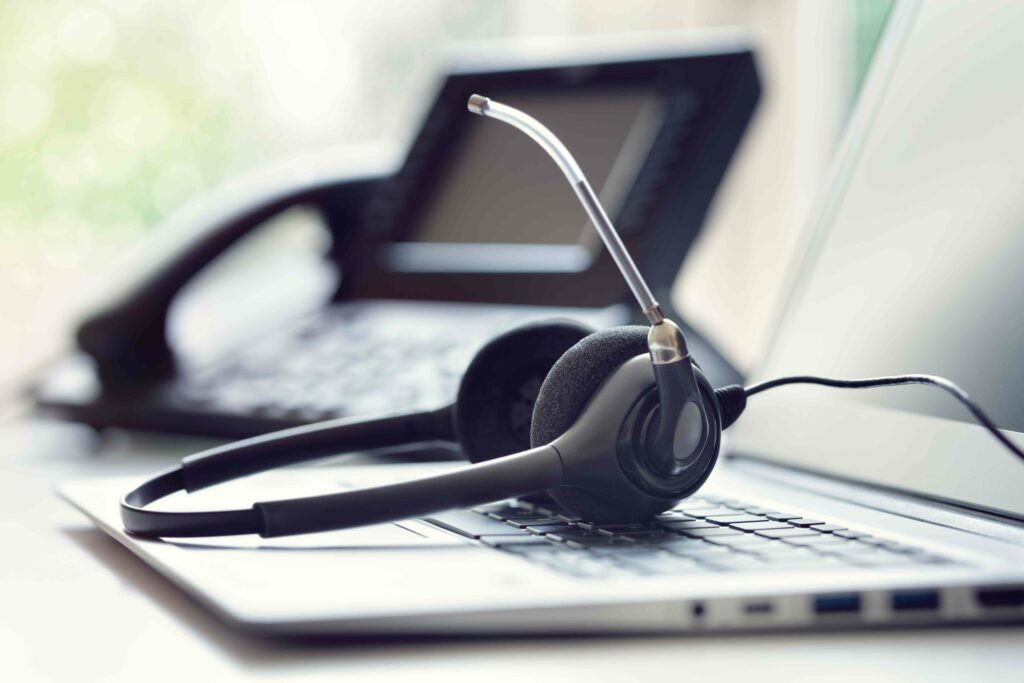 Never a Dull Moment
Pre-COVID, Rachelle travelled to camps across Western Canada and the Northern United States, often venturing deep into uncharted territory. Every camp is a little different, she says. At one mining operation, she was assigned a security detail that followed her everywhere she went. At other camps, she has no time to eat or rest after a long trip; she jumps in to answer phones and create bookings alongside her trainees.
Rachelle often gets pulled in a million directions at once when she's on-site. She's training people, answering questions, helping with operations, and communicating with the development team back in Sherwood Park– all at the same time. She handles all of this with her typical cheeriness and energy, remarking that there's a lot of laughter and good times amidst the craziness.
Rachelle recalls a specific trip to Alaska in which she and Gemstone's VP of Operations, Danica, found themselves in a little shack in the middle of nowhere, waiting for a bus to pick them up. For this trip, they had to take a flight, a shuttle, another shuttle, a bus, a ferry, and another shuttle just to get there! Despite the lengthy journey, both of them were awed by the spectacular beauty of the Alaskan mountains all around them.
This particular type of travelling is adventurous and not for everyone, but it suits Rachelle's personality well. At home in Edmonton, her family of five spends a lot of time outdoors, whether it's in the backyard, camping somewhere remote, or heading out on a bike trip.
Keeping the Clients in Mind
It's easy to forget who's on the other side of the software when you aren't out in the field with them face to face (or videoconferencing, as she has been during the pandemic). Rachelle is essentially the translator that works between Gemstone's clients and developers, ensuring that there's a shared agreement about what's needed, what works, and what doesn't. She's a self-proclaimed "people pleaser," talented in offering personalized support that aims to strengthen and improve the relationship between the people using the technology and those creating it.
Rachelle has a creative background, which she applies to challenges that come up while she's away for work. She holds a Bachelor of Fine Arts, and in her spare time she creates unique paintings with beeswax.
Rachelle understands that what clients need most is for her to act as a support system and keen listener for the software users. Dialogue and conversation are about 90% of the workload, including explaining why things look and function a certain way. She also actively listens to their challenges, helping bridge the gaps between technology, operations, and people wherever she can. Although the CIRYS program is built for end-users and easy to follow, there's always an adjustment period. During this time, she provides guidance and a sense of security.
Rachelle hasn't travelled much since the COVID-19 pandemic impacted Canada in early March, but she's eager to get back on the road when circumstances allow. "The software is as easy as possible, but nothing beats in-person training," she says. She's looking forward to a potential deployment in Australia, which would be the furthest she's travelled yet.
Working with Clients – Old & New!
It's not always brand-new software implementations that require support. Rachelle also provides ongoing support for clients as changes and updates are made to the software. Usually, the clients themselves have had a hand in these changes by making specific requests. Once the updates are there, Rachelle can be on-site to make it a smooth transition.
In other cases, there are configuration needs for specific clients. The idea behind Gemstone Logistics' software is to make it easier to book travel and manage rooms, even for the most complex clients. This means integrating current business practices with the technology. In some cases, that means tweaks to current processes. In others, it may mean tweaks to the technology, which is why Rachelle always has her laptop with her; she communicates continuously with the development team in Sherwood Park. It's also a great two-way street: as she supports clients, she also has a strong support system backing her up from the Gemstone offices.
Rachelle's Success at Gemstone Logistics
In previous articles, we've talked about why we hire people instead of skillsets. Rachelle is a perfect example of this. When she came in for her interview, her background was in estimating in commercial construction. Despite that, the Gemstone Logistics' management team recognized that her energy, optimism, and drive to learn were unique and couldn't be passed up in the tech industry. Although the job she interviewed for had already been filled, we created a position specifically for her. She's been with the team for three years now, and we look forward to many more with her at the helm of our on-site support!
To see more of Rachelle's artwork, please visit https://www.rachellerita.com/